Release Date
October 21st, 2022
Featured Nations
Dragon Empire, Dark States, Brandt Gate, Keter Sanctuary, Stoicheia
Card Types
106 types of cards + Parallels
2 cards in every pack will definitely be R or above cards!!
Others
1 pack contains 7 random cards
1 display contains 16 packs
Commercial
The Japanese dub of the new animation season (with subtitles in various languages, including English) begins broadcast on July 4th, 2022!
Click here for more details on the upcoming animation!
New units and parallels revealed!
As featured in the weekly VG Bites. Do keep a lookout for more reveals!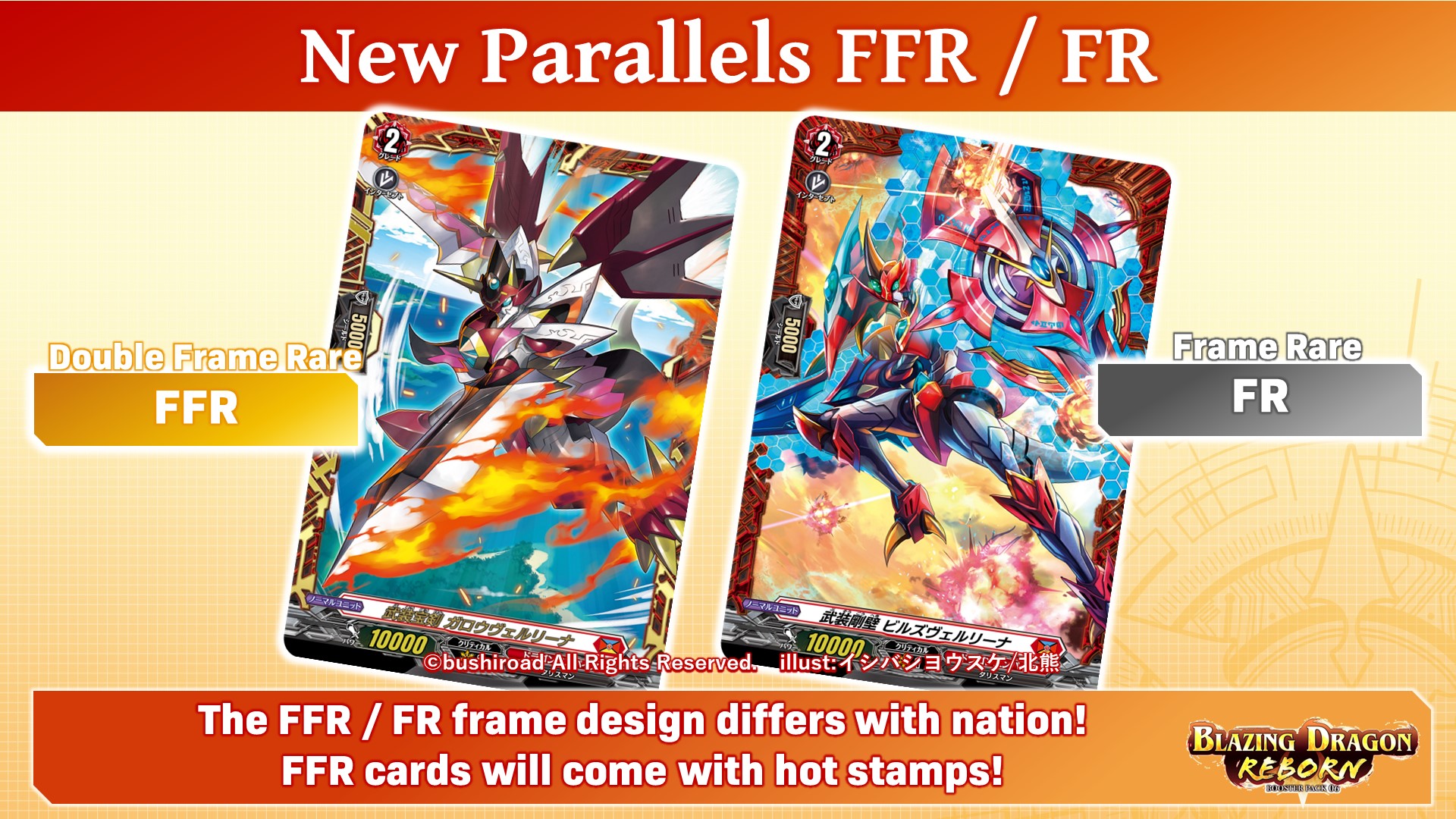 ※Images shown above are of product under development.
Strengthen your Trial Decks with cards from this set!
Click on the banners below to check out the respective Trial Decks!
New X-overDress ability!